Every once in a while a great opportunity makes itself available to the students of the Seventeenth. Just such an opportunity arose back in December of 1999 when I heard from Gayle Sullivan. Gayle is a descendant of Henry Huss, drummer of Company D, 17th CVI.
That month I had just finished uploading the "Christmas at Folly Island" article by James Montgomery Bailey (aka "High Private Manton"), when I received an e-mail from Gayle inquiring about the 17th. In what was surely one of the more unusual "coincidences" I have experienced in the 17+ years I have worked on this site, it turned out that Gayle was in possession of the sketchbook of Henry Huss. Henry is mentioned in the Bailey article that I had just uploaded, in particular a sketch that he drew of the drummers quarters at Folly Island. I'm not sure who was more excited when it was found that the sketch mentioned in the 1863 article was in the sketchbook, Gayle or myself.
Gayle was generous enough to make copies of the sketches and to grant permission for them to be posted on the 17th CVI web site for all to see. The limitations of the Internet do not do them justice!
It was very generous of Gayle to make these drawings available for all to see. It is rare when original soldier art remains in the hands of family…and rarer still when it is shared!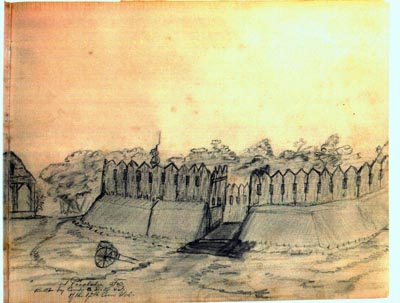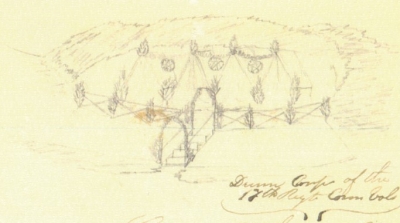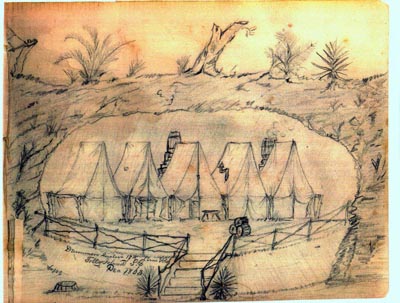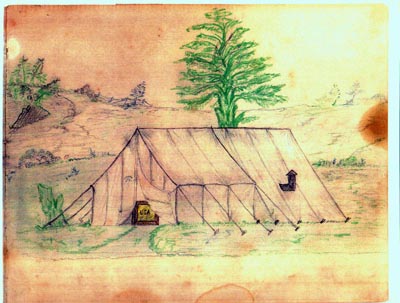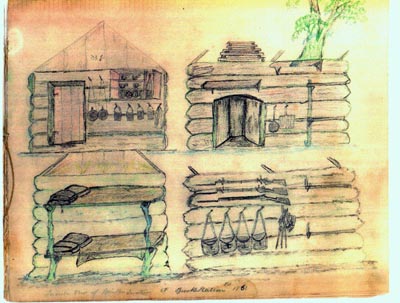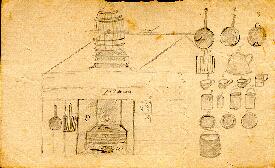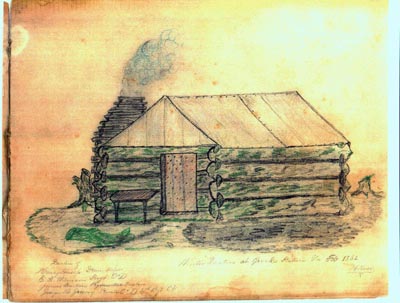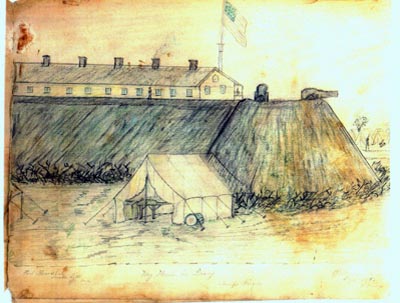 Picolata, Florida 1864
- This drawing by drummer Henry Huss shows the fortification built at Picolata, Florida by Companies A, D, I and K.